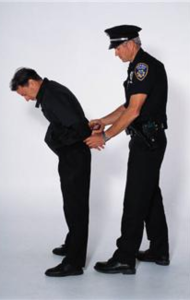 Being arrested is traumatic. But understanding how the system works will put you in a much better position to avoid incarceration and prove your innocence. The time to figure out how to respond to your arrest is now, before you find yourself in the situation. Here are a few basic guidelines that will make the process easier for you and, importantly, help you to avoid mistakes that can make your situation worse.
First, stay calm. Don't panic. If you are arrested pay attention to what police are saying and do what they say. If they say "Stay," then stay.
Don't consent to a search. Police often ask for the right to search when they don't have the legal right or when they don't have any evidence against you. You are under no obligation to give consent. Stay calm and polite throughout.
Do Not Resist. If you are actually put under arrest, fighting or struggling is counterproductive. The reason is that resisting arrest can lead to even more serious charges.
After you are arrested, don't talk. Remain silent, except to ask for a lawyer. Once you are in jail do not talk to other people about your case either.
Call a lawyer. If you do not know of one let the officers know that and ask that one be provided.
Meet with your lawyer as soon as possible.
Links for additional information.
What To Do And Not Do When Arrested
Know Your Rights If You Get Arrested
What Should I Know If I'm Arrested